The Magical Fairy who illustrates!
Hi, Welcome to my blog!
I am a creative being who is passionate about spreading love and happiness through the wonderful world of stories and illustrations. This blog is about my creative journey, personal illustration projects and collaborations as well as my inspirations that is always magical.
Recently published.
Now available through Blurb.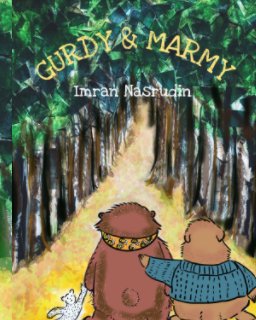 Gurdy and Marmy By Imran Nasrudin
https://www.blurb.co.uk/b/10839169-gurdy-and-marmy
Inside the magical world of imaginations..
The Tales started in 2020…
The year 2020 has been a challenging year for everyone. I myself have been discombobulated by the whole experience facing the pandemic. Nevertheless, looking at the brighter side of things, I found solace in my only passion that I have abandoned for a long time which is drawing and illustrating.
Despite the challenges, this pandemic has given me a new perspective and it allows me to not only to grow and develop my interest in illustration but also to pursue my calling to become a Story Illustrator and perhaps an author/illustrator for my own children book in the future. It has been a busy year for me personally learning, growing and most importantly giving my time and energy for a greater cause and purpose, which is to provide happiness to everyone with my illustrations especially during such a challenging time. I am so grateful to be able to contribute my illustrations and work with several projects for Fighting Words, a worthy organisation which encourages children and young adults to write their stories. Illustrating their stories and making them come alive really gives me such pleasure.I will continue to write my Illustration blog and record my journey. I will look into the future and keep learning, growing and developing my skills. Hope you guys will enjoy this blog and don't forget to subscribe !
About Me
Hi, I am Imran Nasrudin. I am a Story Illustrator based in Ireland. I love illustrating characters for children books and hoping to collaborate and work on illustrating and writing children books in the future. I am currently working on several projects with Fighting Words, a non- profit organisation who encourage kids and young adults to write their stories which I very much enjoyed contributing as an Illustrator. Read more
Say hello..